Industry

Sports, Fitness, Coaching

Type of project

Mobile app development
Ultimate Sports Management App For Effective Relationship Between Coaches & Athletes
For coaches

Provide custom workouts, track sports performance, chat in real-time, and monetize on your expertise!

For athletes

Set sports goals and achieve them with professional support, increase your athlete self-awareness, and enjoy clubs of similar enthusiasts!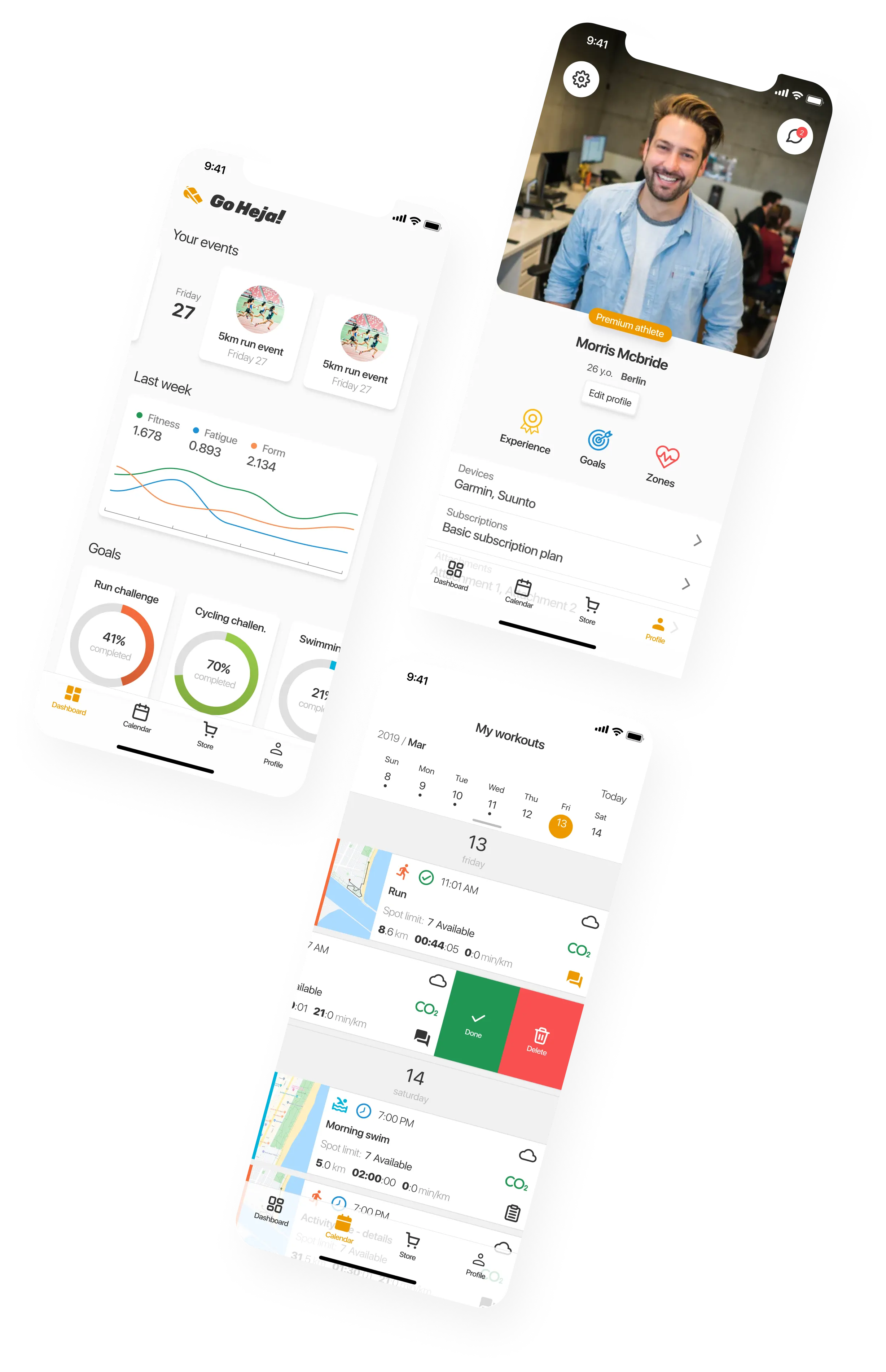 02/07
Project
Sports Management App that unites coaches and athletes for an effective interaction
"If the coach-athlete relationship is in sync, successful outcomes can be accomplished"
GoHeja! is an application that builds the bridge between athletes willing to do any kind of sports, fitness - you name it - more efficiently and coaches willing to share expertise and monetize on it. Athletes get safety and support in real-time, identify their strengths and limitations, set goals and achieve them. Coaches expand customer networks, build new communities, get money for what they love - and simply make people happy!